A Healing Sanctuary.
Embracing Hope.
Eagle View Behavioral Health specializes in mental health and is here to help when acute mental, behavioral, or psychiatric issues interfere with your daily life. Our comprehensive approach to care includes assessment, diagnosis, rapid stabilization, and ongoing support. We offer both inpatient and outpatient options for treatment, providing a safe and supportive environment for hope and healing. Our round-the-clock care includes physician supervision, medication management, and group therapy, seven days a week.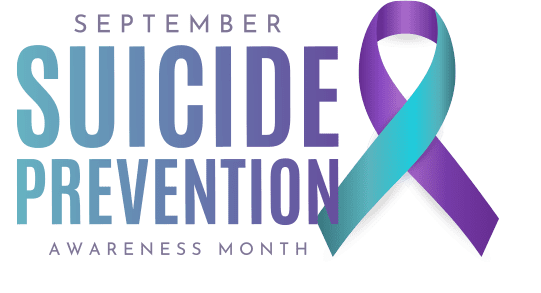 We all need to work to help prevent suicide. What you can you do? Destigmatize the topic. Talk about it. Know the risk factors. Know what to watch for and know who to call.
For immediate help, dial 9-8-8 for the Suicide & Crisis Lifeline. This National Lifeline provides 24/7, free and confidential support for those in distress. 
Acute Care
Our short-term Acute Inpatient Psychiatric Program offers personalized treatment to adolescents (12+), adults, and senior adults with psychiatric or behavioral issues related to mental health disorders such as depression, bipolar disorder, anxiety, and more. This program provides specialized care in an inpatient setting to ensure the best possible outcome for our patients.
Day Treatment
Day Treatment, commonly referred to as a Partial Hospitalization Program (PHP), caters to individuals with primary psychiatric disorders who need significant support and structure, but do not require overnight or round-the-clock inpatient care. Patients undergo treatment at our facility for six hours per day, five days a week, and return home in the evening.
Part-time Outpatient Treatment
We provide an alternative program for individuals who don't require the level of structure offered in a full-day program. Think of our Intensive Outpatient Program (IOP) as part-time outpatient treatment. It offers a therapeutic environment for further stabilization with attendance just three hours per day, enabling patients to manage other commitments with families, work, or other treatment professionals.
Working with the community and mental health partners.
Eagle View Behavioral Health is proud to partner with community, non-profit, first responder, and other mental health organizations. Through working with these organizations and community members, we are able to better support and provide services that are specific to the mental health needs of our patients.
We Accept Most Forms
of Insurance
When seeking help with mental health issues, individuals and families are often presented with many options and decisions. We believe that financial worries should not add to their stress at this time. At Eagle View Behavioral Health, we aim to ease concerns by accepting Medicare, Medicaid, and most commercial insurance plans. If you or a loved one are worried about the cost of treatment, please get in touch with us. Our team is ready to explore available options and work with you to find a solution.
Careers at Eagle View Behavioral Health
It takes a special person to be a caregiver. For those who feel called to this profession, we invite you to consider career opportunities with Eagle View Behavioral Health. We provide competitive benefits and a supportive environment for professional growth and development. Most importantly, we offer the chance to be part of a team with a shared mission to serve and care for others. If you have a passion for helping people, we welcome you to explore career options with us.